Shopping Cart
Your Cart is Empty
There was an error with PayPal
Click here to try again
Thank you for your business!
You should be receiving an order confirmation from Paypal shortly.
Exit Shopping Cart
Online Coaching & In Studio Training for Maryland Residents
| | |
| --- | --- |
| Posted on January 29, 2015 at 8:04 AM | |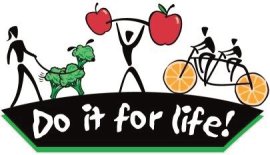 Many people have asked me the difference between a Fitness Trainer and a Coach and because I am both, I will compare the roles based on my personal perspective. Although there are many similarities and the desired outcome for the client may be the same, the approach is far different.  Personal trainers especially those working in a corporate gym environment may have limited interaction with clients.  Thus, a majority of the time is spent working out and dialogue may be limited to the operations of the machine and biomechanics of movement (proper form).  Little time is left to delve into a discussion about the time spent away from the gym, which makes up the majority.  Sleep, stress, nutrition, and emotional well-being are just as important as exercise, but they're topics that are very hard to squeeze into one-hour sessions.  Therefore, clients are left on their own to figure out how to navigate through managing their lifestyles outside of training sessions and frustration often sets in due to lack of results.  This is where coaching comes in. 
Coaching addresses a wider range of needs by communicating information in ways that support, educate, and motivate clients to permanently change their behavior.  Lifestyle and Fitness Coaching is an ongoing and guided process of dialogue between client and coach which bridges the necessary gap needed to make a transition to a healthier existence.  Some clients need the added dialogue as support to build their foundation.  Exercise alone will not create lasting change, but behavior modification guided through ongoing coaching gives the client the added edge needed for permanent change.
Clients come in all different levels of readiness.  Some clients are just not ready to spend an hour in the gym or even a half an hour.  Their level of fitness needs to build up to a point in which they truly can benefit from a personal training session.  With coaching, focus is placed on building the client's foundation by changing behaviors that will affect their long-term success. Being healthy and fit is more than just getting in a good workout.  It involves the mind, body, and spirit.  By taking the time to build a strong foundation, permanent results will be easier to obtain.
If you feel you need the added foundational support through planning, education, and ongoing dialogue, I am more than happy to coach you through the step by step process to becoming a healthier, better you.
To better health,
Marnice Sigur, Lifestyle and Fitness Coach
MS, NASM-CPT, CES, PES, FNS, WLS
Categories: online coaching, fitness, health and wellness, strength, nutrition, wellness, fitness, nutrition, coaching
/