Shopping Cart
Your Cart is Empty
There was an error with PayPal
Click here to try again
Thank you for your business!
You should be receiving an order confirmation from Paypal shortly.
Exit Shopping Cart
Online Coaching & In Studio Training for Maryland Residents
Water is the main component of the human body. In fact, our bodies are composed of approximately 60% water on average. Water helps keep the body well hydrated, which is essential because almost every cell in the body needs water to function properly. There are many benefits to drinking water, therefore at least 2L with a goal of 1/2 your body weight in ounces daily. 
The Top 10 Health Benefits of Drinking Water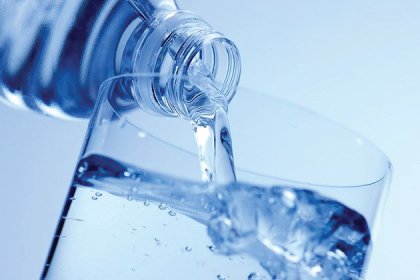 Relieves Fatigue
Improves Mood
Treats Headaches and Migraines
Helps in Digestion and Constipation
Aids Weight Loss
Flushes Out Toxins
Regulates Body Temperature
Promotes Healthy Skin
Relieves Hangovers
Helps Cut Overall Calorie Intake
Infused Water Recipes
Blueberry Orange Water
Ingredients
6 cups water
2 mandarin oranges,cut into wedges
a handful of blueberries
ice
Directions:
Combine all ingredients in a pitcher and put in the fridge for 2-24 hours to allow the water to infuse.
You can also squeeze in the juice of one mandarin orange and muddle the blueberries to intensify flavor a bit.
Serve cold.
Citrus Mint
Ingredients:
64 oz. of Water
1 Sliced Grapefruit
2 Sliced Lemons
2 Sliced Cucumbers
1 Handful of Fresh Mint Leaves, torn
Directions
:
Slice all fruit and cucumbers and place inside of a pitcher.  Add water.  Use the back end of a wooden spoon or a muddler and smash the fruit to release some flavor.  Refrigerate.
You can add new water to the citrus slices, cucumber, and mint after the first day to use it again the next day.
Apple Cinnamon
Ingredients:
1 apple, sliced thin
1 plum, sliced thin
1 pear, sliced thin
2-3 cinnamon sticks

  Coupons 
Directions:
Combine all ingredients in a pitcher with ice water. Keep in refrigerator and continue to add more water as needed. Infused water will last a couple of days.

Rainbow Citrus
one blood orange
one satsuma mandarin (or clementine)
one lemon
one lime
filtered water
Directions
:
Wash and slice the citrus fruits and set the end pieces aside.
Layer the slices in a quart size glass Mason jar and pour cold filtered water on top.
Cover the jar and store in the refrigerator. The flavor will get stronger after a few hours. You can replenish the water throughout the day.
/