Shopping Cart
Your Cart is Empty
There was an error with PayPal
Click here to try again
Thank you for your business!
You should be receiving an order confirmation from Paypal shortly.
Exit Shopping Cart
Online Coaching & In Studio Training for Maryland Residents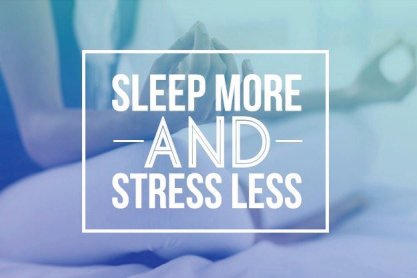 Alarming Facts:
A large percentage of chronic conditions such as insomnia are related to stress.
Lack of sleep has been linked to being overweight/obese and several health problems.
What causes stress?
Causes of stress may include the work environment, loss due to death, divorce, financial obligations, time commitments, traffic, spiritual and emotional, home environment, change, exercise, medical conditions, emotional conditions (anxiety, depression, grief) medicines, unhealthy diet, and fear of uncertainty.
What are the symptoms of stress?
Symptoms of stress can include insomnia, fatigue, headache, agitation/irritability, lowered immunity, lightheadedness upon rising: low blood pressure, poor recovery from exercise, upset stomach, food cravings (especially salt), short term memory loss, and belly fat accumulation.
How stress impacts function of the body, health, weight, and metabolism:
-Lack of sleep alters hunger-regulating hormones leading to unmanaged hunger.
-Lack of sleep can be related to skin problems such eczema, acne, and psoriasis 
-Lack of sleep can cause digestive issues such as heartburn, ulcers, and irritable bowl syndrome.
-Lack of sleep also decreases the release of growth hormones which helps your build and repair muscles and maintains metabolic rate which is a key to weight control. 
-Stress increases cortisol levels which can cause cravings and insomnia. Stress may lead to insulin resistance and an increase in belly fat. It also shifts thyroid function, thus possibly decreasing metabolism. 
-The risks associated with chronic stress are high blood pressured, increased insulin levels, increased risk of infections, autoimmune disease, allergies, fibromyalgia, heart disease, cancer, strokes….etc.
Action plan to alleviating stress:
Aim for 7-8 hours of sleep a night. Practice meditation and yoga. Avoid overtraining during workouts. Eat nutritious meals from whole foods.
In conclusion
, a lack of sleep and stress is damaging to your overall health leading to weight gain and illness. Schedule your complimentary consultation today, so Coach Marnie can determine your needs and help you establish goals to achieve a healthier lifestyle. Contact information:
[email protected]
.
If you would like a copy sent to you via email, please fill out the form below with name, email address, and reply in comments. Thanks! 
Destined for Greatness Lifestyle and Fitness Coaching, LLC©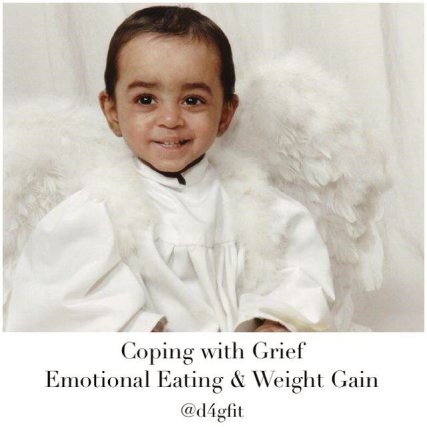 After my son, Bryce, passed from Leukemia, I gained 100+ pounds from grief. I became paralyzed with intense emotions and overwhelmed with guilt, because I could not save him. The loss of control was the most painful. My life as I knew it changed forever, and the very thought of living without him made me want to give up. 
    But, giving up was not a luxury I could take. I couldn't give up, because I had 2 five year old babies counting on me to be strong, so I sought help from my primary care physician. His words resonated with me and changed my life. He stated, "You should feel what your are feeling fully, and then proceed on with your day." These words were so simple, but yet so profound. 
   Too often we don't like to release control of our emotions, because they make us feel weak and out of control. One of the best lessons about loss is that it teaches us we are not in control. 
   I started compartmentalizeing my grief early in the morning during meditaton and prayer time. I really let it rip: tears flowed, screams released, pillows punched, and writhing on the floor in pain became my ultimate release. Getting all of those emotions out before my day began helped me proceed on with a clearer perspective, so I would not carry those feelings with me, nor touch others with my pain. 
   Dealing with the pain also helped stop my emotional eating, and I started working out which boosted my energy and mood. Yolanda Adams and I were best friends. She definietly brought me through many a storm with her music as I hit the gym. 
   Although my loss will never be easy, I've gained coping skills that have helped me shed the extra weight and gain strength. This is my story and I hope it helps someone feel that they are not alone. As scripted "My grace is suffiecinet for you, for my power is made perfect in weakness." Therefore, I will boast all the more gladly about my weakness, so that Christ's power may rest on me. 2Corinthians 12:9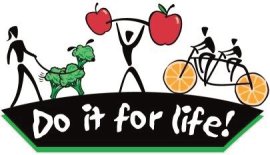 Many people have asked me the difference between a Fitness Trainer and a Coach and because I am both, I will compare the roles based on my personal perspective. Although there are many similarities and the desired outcome for the client may be the same, the approach is far different.  Personal trainers especially those working in a corporate gym environment may have limited interaction with clients.  Thus, a majority of the time is spent working out and dialogue may be limited to the operations of the machine and biomechanics of movement (proper form).  Little time is left to delve into a discussion about the time spent away from the gym, which makes up the majority.  Sleep, stress, nutrition, and emotional well-being are just as important as exercise, but they're topics that are very hard to squeeze into one-hour sessions.  Therefore, clients are left on their own to figure out how to navigate through managing their lifestyles outside of training sessions and frustration often sets in due to lack of results.  This is where coaching comes in. 
Coaching addresses a wider range of needs by communicating information in ways that support, educate, and motivate clients to permanently change their behavior.  Lifestyle and Fitness Coaching is an ongoing and guided process of dialogue between client and coach which bridges the necessary gap needed to make a transition to a healthier existence.  Some clients need the added dialogue as support to build their foundation.  Exercise alone will not create lasting change, but behavior modification guided through ongoing coaching gives the client the added edge needed for permanent change.
Clients come in all different levels of readiness.  Some clients are just not ready to spend an hour in the gym or even a half an hour.  Their level of fitness needs to build up to a point in which they truly can benefit from a personal training session.  With coaching, focus is placed on building the client's foundation by changing behaviors that will affect their long-term success. Being healthy and fit is more than just getting in a good workout.  It involves the mind, body, and spirit.  By taking the time to build a strong foundation, permanent results will be easier to obtain.
If you feel you need the added foundational support through planning, education, and ongoing dialogue, I am more than happy to coach you through the step by step process to becoming a healthier, better you.
To better health,
Marnice Sigur, Lifestyle and Fitness Coach
MS, NASM-CPT, CES, PES, FNS, WLS
/